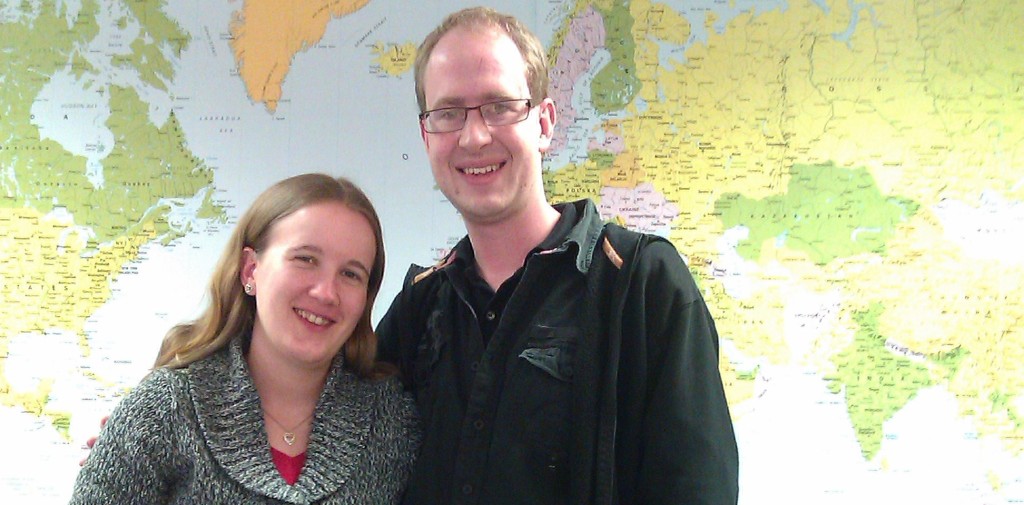 Ruth and I recently spent the week in the northern border city of Carlisle nestled at the foothills of the Scottish highlands. Though it was a little colder up there we had a lovely time and we feel like we have a little more assurance of the future. We visited the OM International Coordinating Team (ICT) office and met some of the team who work there. ICT's purpose is to come alongside missionaries at all levels and in all countries and provide the support and organisation that they need to do the work God has given them to do. Whilst the roles here feel a little bit corporate, the focus and outworking is in equipping, praying for and ministering to missionaries around the world.
Ruth spent some time with those she will be working with and the person that she will be replacing. She was able to get a good handle on what the job involves and get her hands on some resources that she can get familiar with in the coming months. The team seem very keen to have her working there as soon as we can – which will absolutely be after our wedding and honeymoon in June!
I spent some time with the team who run IT (Information Technology) on Logos Hope. They are putting together a donation system for the ships ministry that I am helping to construct. This is something I'll be working on in the coming weeks alongside wedding plans and support raising. I also got to visit OMNIvision again and connect with the crew there. I will be based at OMNIvision (which is in a separate studio a few miles from ICT). I got to see the events that are coming up this summer and I'm very excited about the possibilities.
We were delighted to spend time with the Ingham family who let me stay with them for the week and often had Ruth and I around for dinner. It was very encouraging to be welcomed so warmly, especially when we don't really know anyone in Carlisle. We were able to see a house that we could possibly move into in July, but there are no guarantees. We like the house so we are praying it will work out – if not they will find us another place.
It's all very daunting moving to the UK, moving away from Ruth's hometown, getting married and changing jobs – but we keep bringing it back to God and He keeps reassuring us we are doing the right thing. We are continually encouraged by the way that our lives seem to have been building towards this place and time – that God has been working behind the scenes in our lives in the good times and the bad to prepare us for ministry.