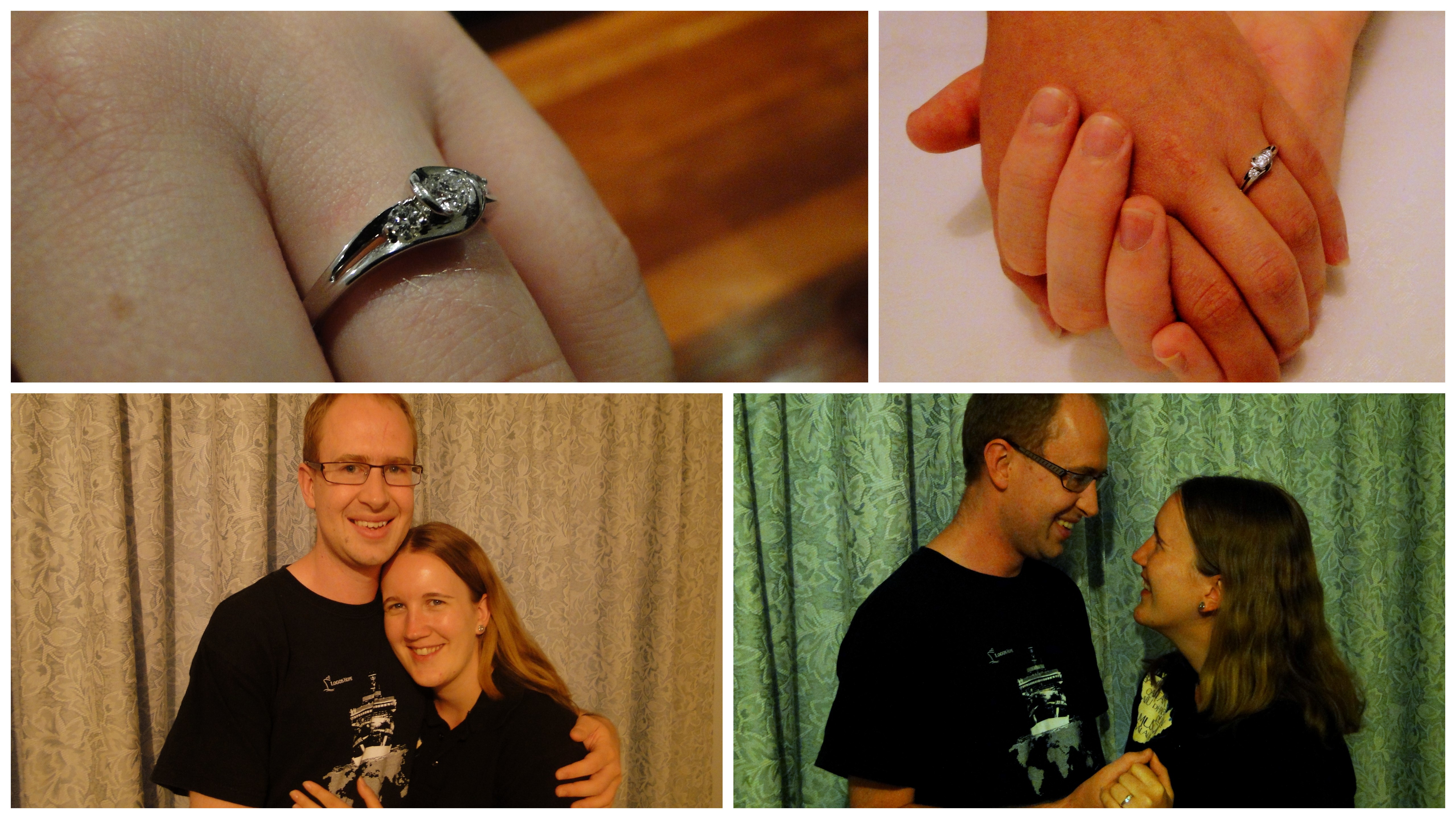 It's official, Ruth Spencer and I (Chris Young) are engaged! Now we can say that not only will we spend the rest of our lives together, but also that we will respond together to God's call to mission. We were both already headed the same direction in life – now we can walk side by side.
Ruth and I met each other on board the M.V. Logos Hope – a ship that sails through God's waiting world bringing knowledge through the good literature in it's on-board bookstore, help for those in need, and the hope of the gospel of Jesus Christ to people in every port city it visits. I was the Audio/Visual team leader, Ruth was the head teacher. We successfully ignored each other for 18 months of our time, our hearts set on serving God. Ruth has a passion for seeing kids of missionaries develop into healthy adults, and I have the passion to see technology and multimedia draw people to the heart of God.
In the beginning of 2011 we were in the same group of friends, and when by circumstance all of our other friends left for two weeks, we became good friends. God fostered a healthy friendship between us in a group of four, and at the right time both our feelings developed and I invited her to start a relationship. Of course in doing so I'm sure I barely managed to string a sentence together – I was so nervous, and Ruth hadn't really seen our friendship in that light before – but after praying about it we decided to 'go for it'.
We spent three months together as a couple on the ship, then a month apart, then a week together, then two-and-a-half months apart, then two months together in Australia. We've had the fun days, the exciting days, the romantic days, the boring days, the stressful days, the hard days and the sad days – and whilst we are neither of us perfect, we believe God put us together for good reasons, some of which we have discovered, and some we have yet to see.
Last Thursday we went to see Somersby falls – because of all the rain recently the waterfalls were in full swing. And when we had gazed a while on the falls and when we were left alone I asked her to marry me. Of course she said yes. I gave her a nice ring which I almost dropped in a puddle!
Ruth will be volunteering as the educational adviser for OM international including the ship ministry – supporting and resourcing the ship's school, advising parents entering the mission field and recruiting teachers. She will also probably teach part time in some way to keep up with the education system in the UK. I will be joining the OMNIvision team – creating prayer resources featuring the unreached peoples of the world and providing the Audio Visual coverage of evangelistic and missional events across Europe.
It's a little strange for us to consider starting a life together when neither of us have full time employment. It would be much easier for us to both go and get jobs, but we believe that God is calling us to be a part of the worldwide mission movement, enabling others to go and tell the good news about Jesus. Sometimes I am sad that I can't accept engagement presents or take any of my furniture or appliances with me into our new life, but we see following God's plan and purpose for our lives as more important, and ultimately more rewarding. Of course if you would like to bless us in our marriage and our mission, monthly sponsorships of as little as $5 are what we need most. Please contact me if you feel you would like to partner with us.
Chris and Ruth